Click below to see the Guardian picture gallery featuring my photo book Acid River Runs Through It: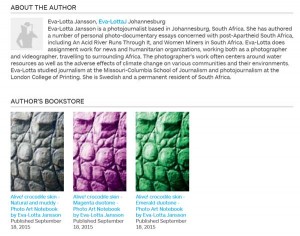 My new Photo Art Notebooks are available from Amazon.com, and several other amazon sites and other online retailers. You can see what's available by looking at my Amazon.com author page here: https://t.co/shJqoL5RKy
My photobook An Acid River Runs Through It is offered directly from Blurb, here: http://www.blurb.com/b/6427280-an-acid-river-runs-through-it
You can also buy my initial ALIVE! crocodile skin notebooks (the 6 x 9 series) directly from Blurb.
An Acid River Runs Through It can also be bought from Amazon.com (the US site only). The book, however, still ships directly from the publisher, Blurb.