Some pictures from An acid river runs through it, my outdoor exhibition in Davidsonville, Johannesburg, this weekend. Davidsonville is one of the affected communities documented in the photo essay.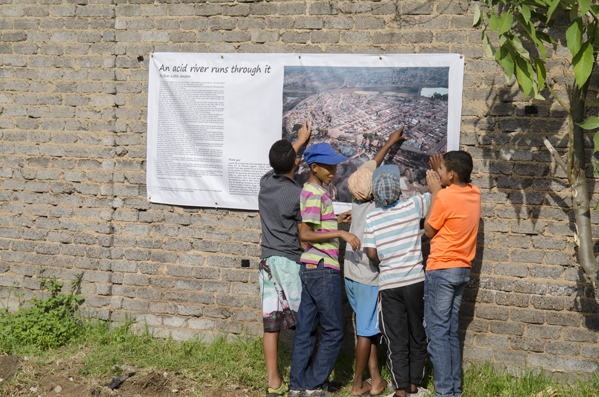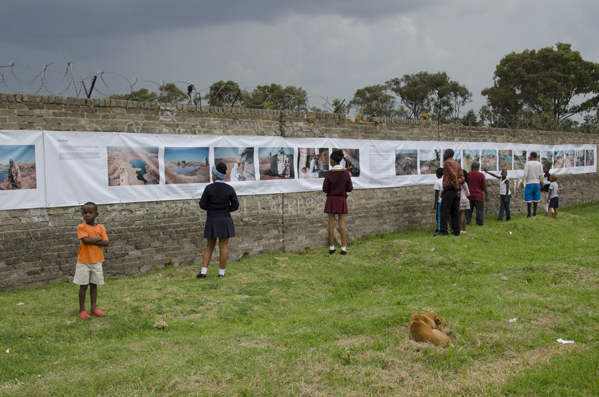 Images are copyright Eva-Lotta Jansson and may not be used without permission from the photographer.
This work was supported by a grant from the Ford Foundation, for which I'm very grateful.
Just launched an Acid river runs through it, an outdoor photography exhibition about acid mine drainage – water pollution caused by historic- and some current mining activities – and how it affects water sources and communities in South Africa. Staged a 67.5 meter-long exhibition in Davidsonsville, Johannesburg, one of the affected communities featured in the story, this weekend.
Related links:
Some pictures from the event this weekend.
Invitation to event with photo from exhibition: http://eepurl.com/bglnJr
Images on my photographer Facebook page from the event: https://www.facebook.com/Lottaimage
Images on my twitter feed from the event: https://twitter.com/Lottaimage